Product Information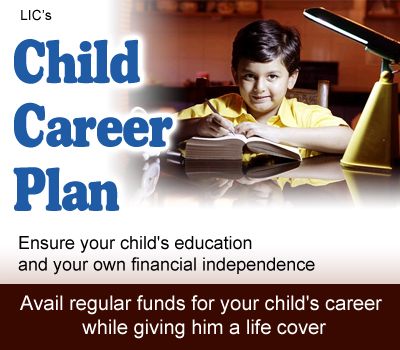 v
Ideally suited for meeting higher Education cost of children
v
Money Back
in installments at periodic intervals
v
In-built Premium Waiver Benefits. All balance Premium Waived if a parent dies before the premium paying term ends.
v
Free Insurance cover is provided for 7 years
after the expiry of policy term – No premium are payable during the Extended term of plan.
v
Life cover
: Sum Assured + Bonus + Final Addition Bonus (As applicable)
v
Premium may be paid either
for 6 years or upto
5 years before the policy term .
For Further Details Contact..